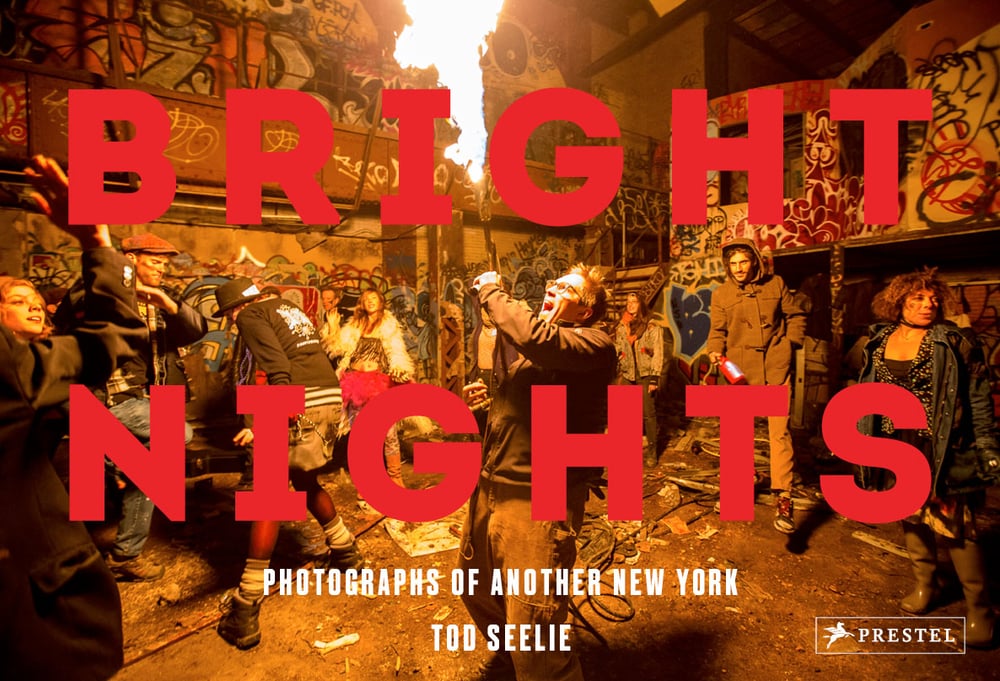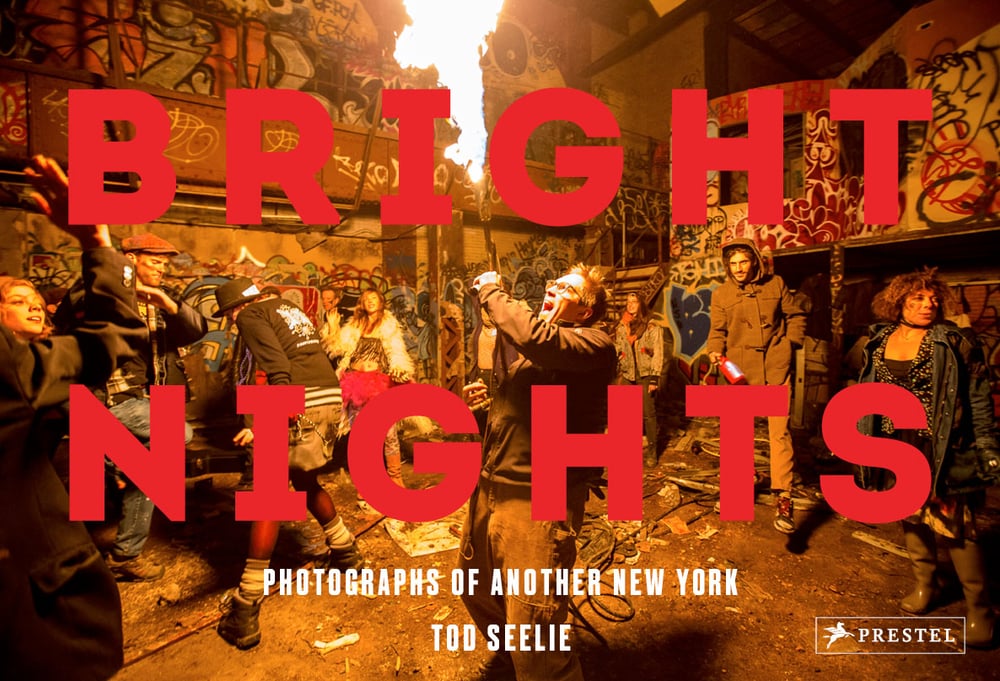 BRIGHT NIGHTS Photographs of Another New York
$25.00 / On Sale
Colorful, entertaining, and slightly shocking, this is the first book from Tod Seelie, a photographer whose images "elevate mere weirdness to a more striking realm of visual intrigue" (New York Times).
Tod Seelie loves New York, but not the version depicted in postcards. His city is an underground haven for people at society's edges, people who come alive at night, who make music and art and noise and mess. This startlingly beautiful collection of images captures a gritty culture that belies the city's glamorous persona. Here are punk bands and bike parades, abandoned spaces and skeezy clubs, junk-filled lots and sketchy streets. Interspersed throughout the book are texts from Seelie's friends and fellow artists, along with an introduction by Jeff Stark, editor of the iconic alternative events e-mail list Nonsense NYC. The photographs in the book create a love poem to the city that not only doesn't sleep—it cavorts around at 3:00 am looking for the next adventure.
"You've never seen New York this way before." (Slate)
Selected as one of the best photography books of the year by The New York Times, TIME Magazine and American Photo.
With contributions by:
Joe Ahearn (Clocktower Gallery/Showpaper/Withfriends)
Conrad Carlson (Black Label Bike Club)
Caledonia Curry (Swoon)
Sto Len (Cinders Gallery)
Carlo McCormick (Paper)
Carolina Miranda (LA Times)
Colin Moynihan (New York Times)
Evan Pricco (Juxtapoz)
Ben Shapiro (VICE)
Jeff Stark (Nonsense NYC)
Ian Vanek (Japanther)
Copies purchased through this site come signed by the photographer (unless requested otherwise).
192 pages with 170 color illustrations Paperback
113/4 x8in./30x20.5cm